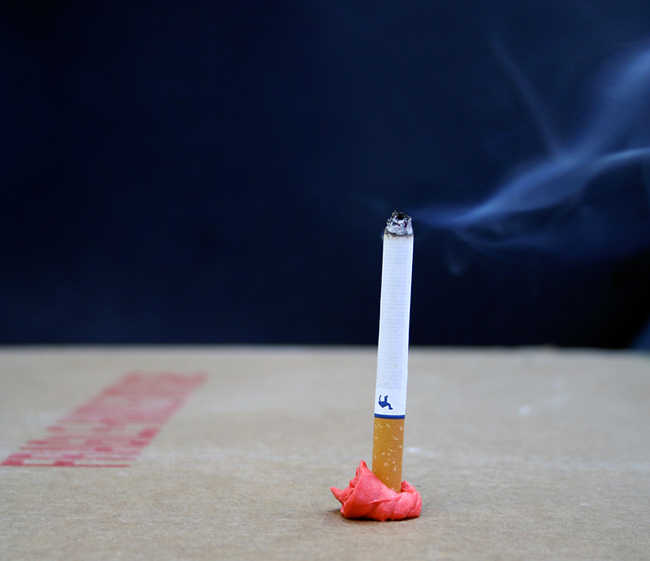 Tony Matelli, The Constant Now, 2010, image: Andréhn-Schiptjenko
"The Constant Now," Tony Matelli's fourth solo exhibition at this gallery, presents five new sculptures and three paintings that are reminiscent of his previous explorations. For example, there are obvious similarities between his sculpture Josh, 2010, and Sleepwalker, 2001: Both eerily depict displaced human figures and appear to be conspicuous mockeries. This show more fully formulates a question that his earlier work touched on: What particular value can be found in art that overstates a seemingly directionless, wasted state of being?
Josh appears to magnify an ambivalent condition that stems from the psychological detachment required of anyone wishing to start anew. In the work, a pale, masculine figure sporting fair-weather attire floats barely above ground, seemingly unaffected by gravity. Much is relayed through the faces of Matelli's humanoid creations; the visage of Josh, for instance, is frozen and resigned. The uneasy quality of betweenness that characterizes Josh is also highlighted in Hell, 2010, a grimy mirror with the name JASON traced in its thick covering of dust. The murky word is discernible, yet there is no guarantee how long it will remain before another name replaces it, before another moment takes precedence.
Often choosing to reproduce manifestly leftover materials––as in The Constant Now, 2010, which offers a lone Camel cigarette propped in used chewing gum on a gutted cardboard box, and Yesterday, 2010, an unstable pyramid of empty beer cans, playing cards, and gnawed pizza crusts––Matelli here fixates on the unseen made seen, and on the transitory, communicating a desire to unveil the fleeting moment.To see the review in context, click here.