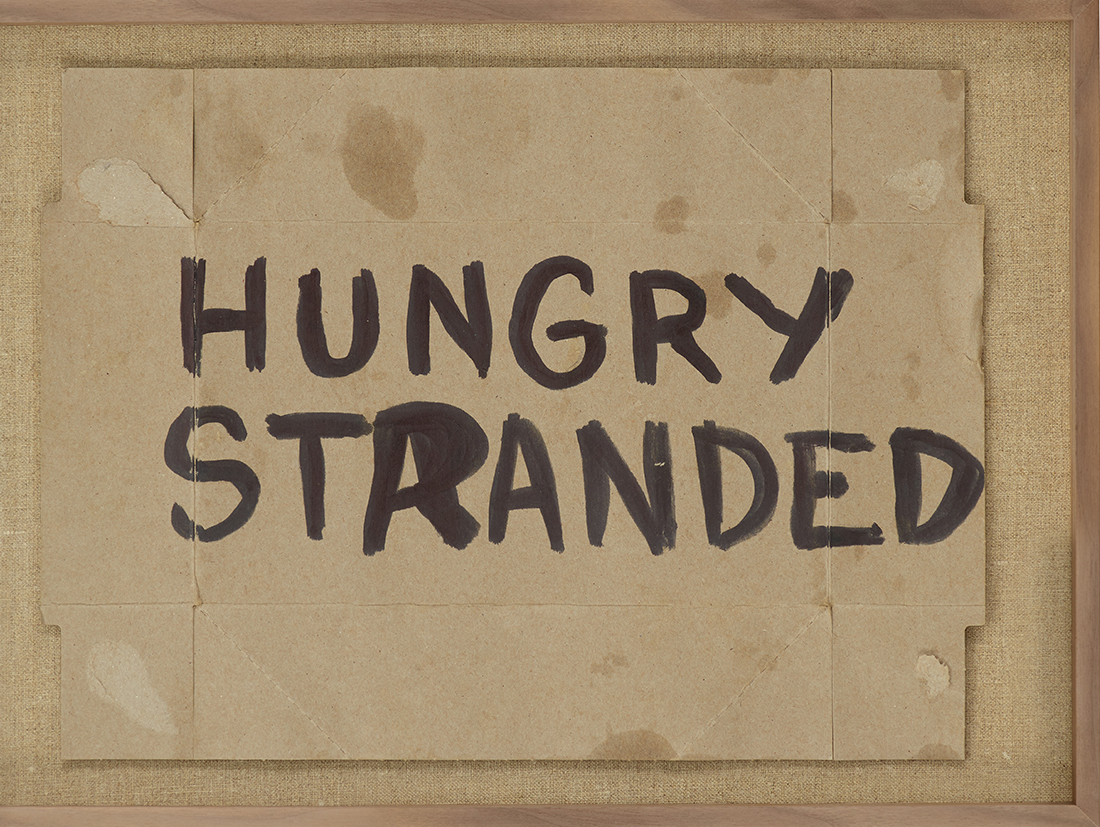 Ulf Rollof, Hungry Stranded, 2016. Image: CFHILL.
Sequestered above the restaurant Nosh & Chow in Stockholm (designed by Barcelona-based Lázaro Rosa-Violán), renowned Swedish artist Ulf Rollof's current solo exhibition is the last installment in a trilogy that began in Mexico City. Yet these works were prepared in Ventura, California, where he now resides. A multifaceted creator, Rollof seamlessly glides between three distinct mediums—painting, glass, and paper. With a history of highlighting both the conditional and the existential while aspiring to be universally accessible, the artist now bombards his audience with stirring pieces—confirming that he has harnessed newfound energy.
The venue in which these carefully curated works subsist maintains traditional decor, alluding to Scandinavia's keen aesthetics and ongoing interest in design. Rollof's Cinema Painting 4 Hands (all works 2016), among other striking oils on linen, is felicitously shown in a dimmer, more subdued setting, with the assistance of LEDs. This particular piece suggests a connection to the Renaissance spirit (rebirth, renewal) and the era's exploratory, preliminary sketches for sculpture. The artist also displays new works: antique-glass objects penetrated by 9-mm bullets that nonetheless, against the odds, remain intact. This discordant act of shooting hints at collective vulnerabilities yet emphasizes a desire for change despite conflict. Influenced by his Southern California residency, Rollof exhibits framed cardboard signs such as Hungry Stranded, which were made by and purchased from homeless people he has encountered—going against any sort of human tendency to passively ignore the seemingly degenerate, fallen, or lost.
To see the review in context, click here.